A Cure for Concrete was exhibited at TodaysArt 2019 in the Electricity Factory (Electriciteitsfabriek) in the Hague, Netherlands, September 19th-22nd 2019
Artist's Talk with Prof. Stephen Picken
Film clip from the last day of the installation
The works shown were created during the Crossing Parallels residency programme (TodaysArt and the Delft University of Technology).
see the project blog for documentation.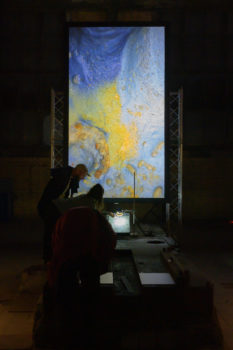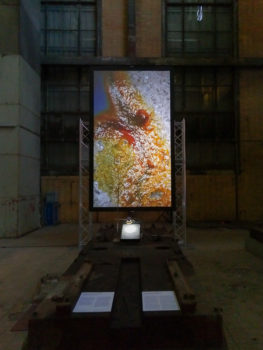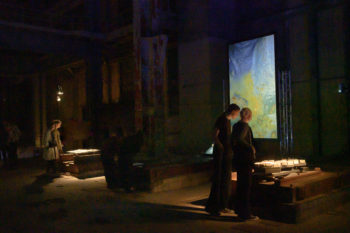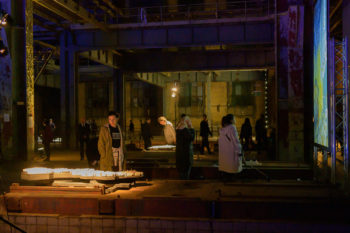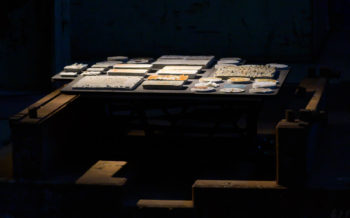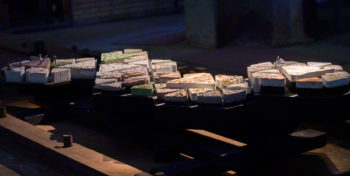 Thanks to everyone who came and visited the exhibition.
The work seemed right at home in the Electriciteitsfabriek
=
Thu 19th Sept 19:00 – 00:00 opening of the festival
other opening times:
Fri 20th Sept 12:00 – 00:00
Sat 21st Sept 12:00 – 00:00
Sun 22nd Sept 13:00 – 17:00
location: De Electriciteitsfabriek, De Constant Rebecqueplein 20, The Hague, Netherlands.
tickets are available for various parts of the festival, see https://todaysart.nl/tickets
=
Many thanks to all who made this possible including:
Hackathon Participants: Anne-Florence Neveu, Anne-Jan Reijn, Fabian Geiser, Heeyoun Kim, Ivan Chi Fung Tam, Juliette Mohamed, Lea Scholze, Marina van der Lecq, Maulik Shah, Mieke Vink, Siddhartha Mukherjee, Sneha Gokale, Taiwei Kan, Aidan Wyber & Nabi Kambiz
Teun Verkerk, Nabi Kambiz, and all at TU Delft Science Centre
all at TodaysArt & Electriciteitsfabriek
Slimy Green Stuff, NGCM, Suellen Espindola, Viktor Haaksman (TNW/applied sciences TU Delft)
Maiko van Leeuwen, Yask Kulshreshtha (Civil Engineering, TU Delft)
Iris van der Wal, Tanja Dekker, Baukje Trenning, Saco Heijboer