A Cure for Concrete will be exhibited at TodaysArt 2019 in the Electricity Factory (Electriciteitsfabriek) in the Hague, Netherlands, September 19th-22nd 2019
https://todaysart.nl/program/sujata-majumdar-a-cure-for-concrete/
Thu 19th Sept 19:00 – 00:00 opening of the festival
other opening times:
Fri 20th Sept 12:00 – 00:00
Sat 21st Sept 12:00 – 00:00
Sun 22nd Sept 13:00 – 17:00
location: De Electriciteitsfabriek, De Constant Rebecqueplein 20, The Hague, Netherlands.
tickets are available for various parts of the festival, see https://todaysart.nl/tickets
The works being shown were created during the Crossing Parallels residency programme by TodaysArt and the Delft University of Technology.
=
Thanks to everyone who came and visited the exhibition.
The work seemed right at home in the Electriciteitsfabriek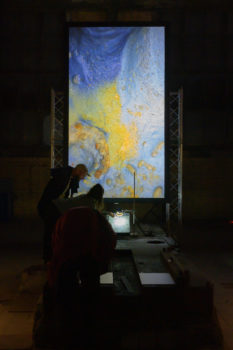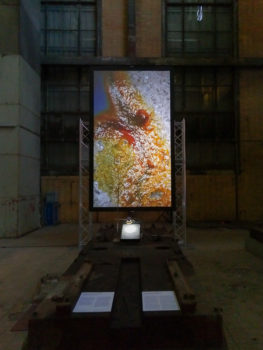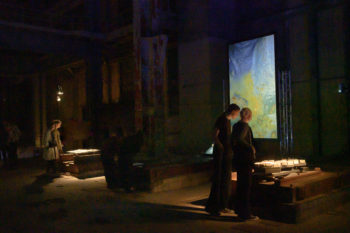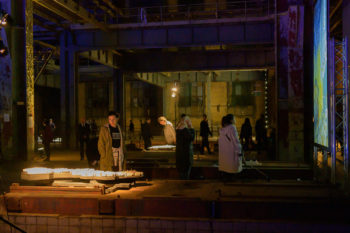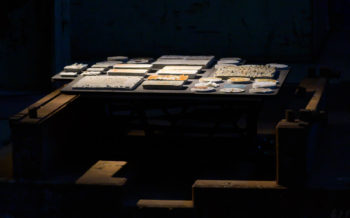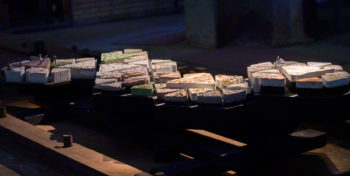 Many thanks to all who made this possible including:
Hackathon Participants: Anne-Florence Neveu, Anne-Jan Reijn, Fabian Geiser, Heeyoun Kim, Ivan Chi Fung Tam, Juliette Mohamed, Lea Scholze, Marina van der Lecq, Maulik Shah, Mieke Vink, Siddhartha Mukherjee, Sneha Gokale, Taiwei Kan, Aidan Wyber & Nabi Kambiz
Teun Verkerk, Nabi Kambiz, and all at TU Delft Science Centre
all at TodaysArt & Electriciteitsfabriek
Slimy Green Stuff, NGCM, Suellen Espindola, Viktor Haaksman (TNW/applied sciences TU Delft)
Maiko van Leeuwen, Yask Kulshreshtha (Civil Engineering, TU Delft)
Iris van der Wal, Tanja Dekker, Baukje Trenning, Saco Heijboer